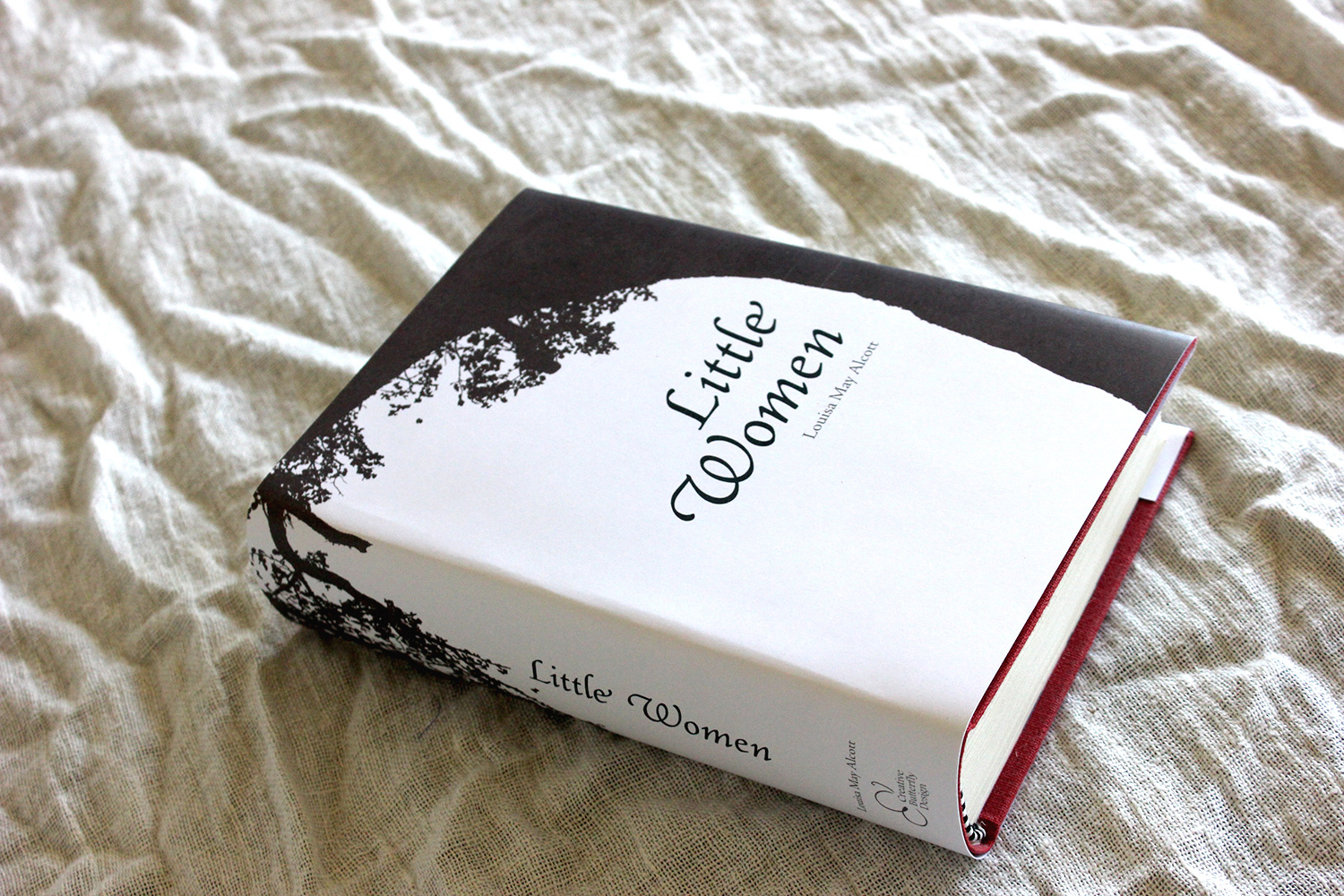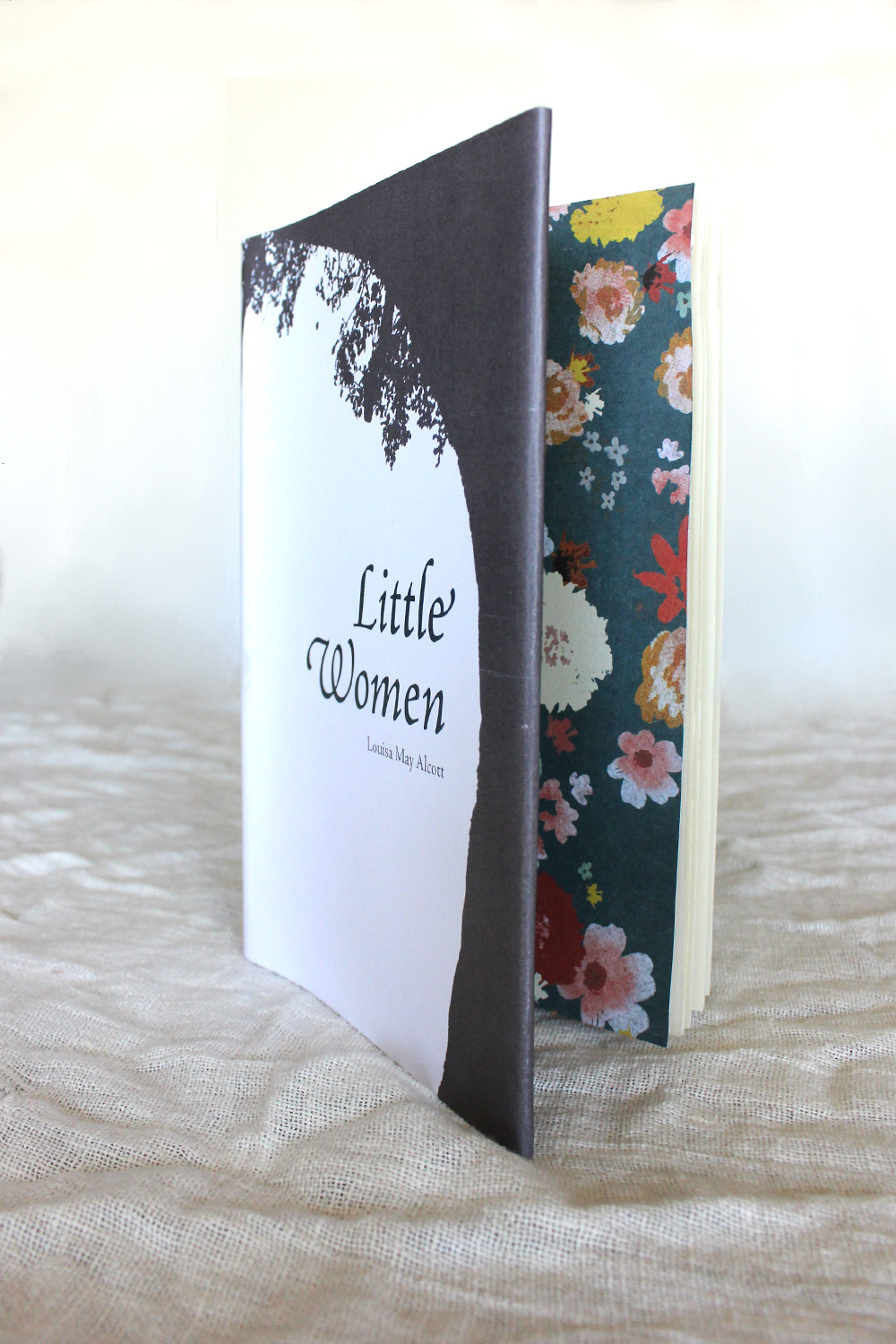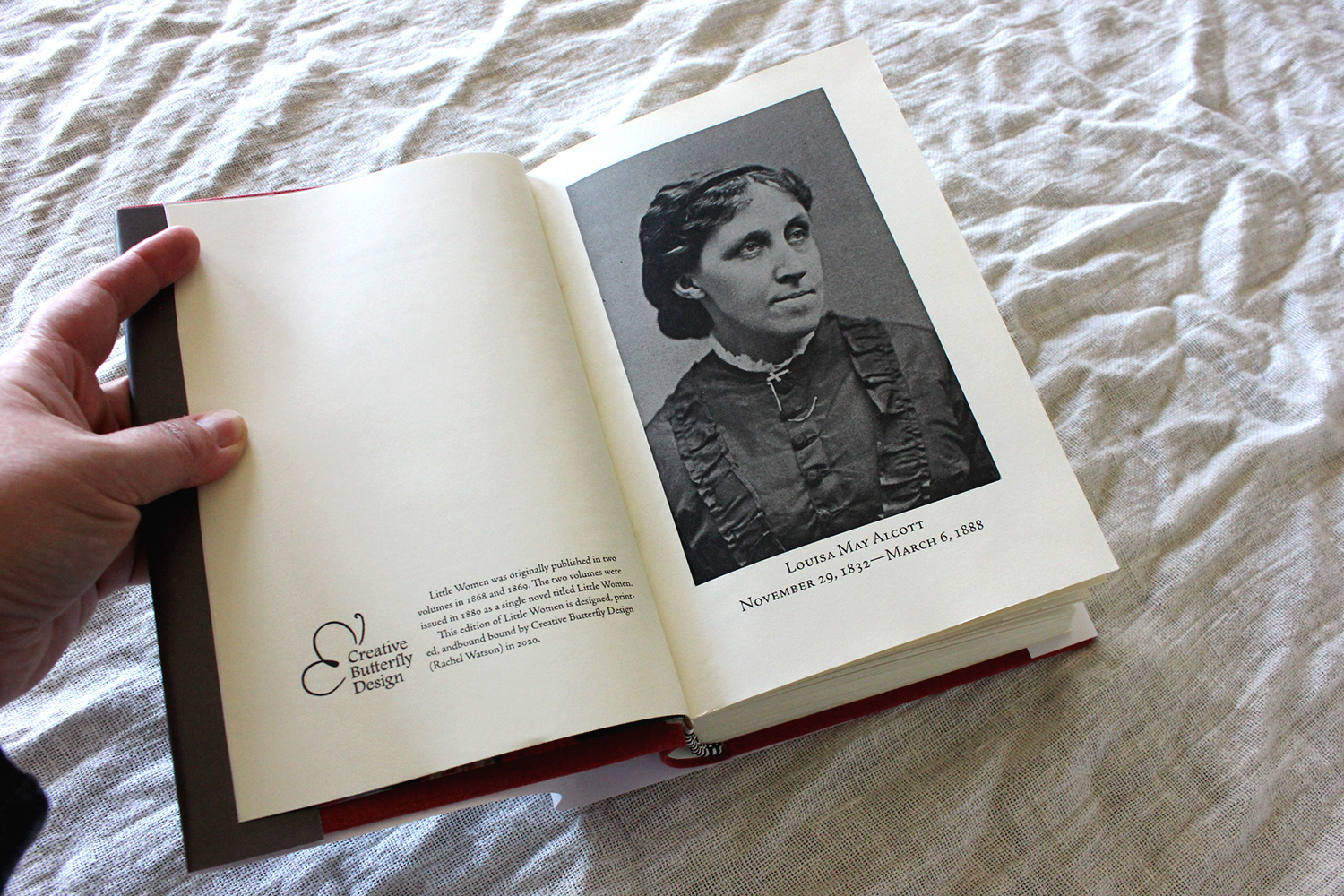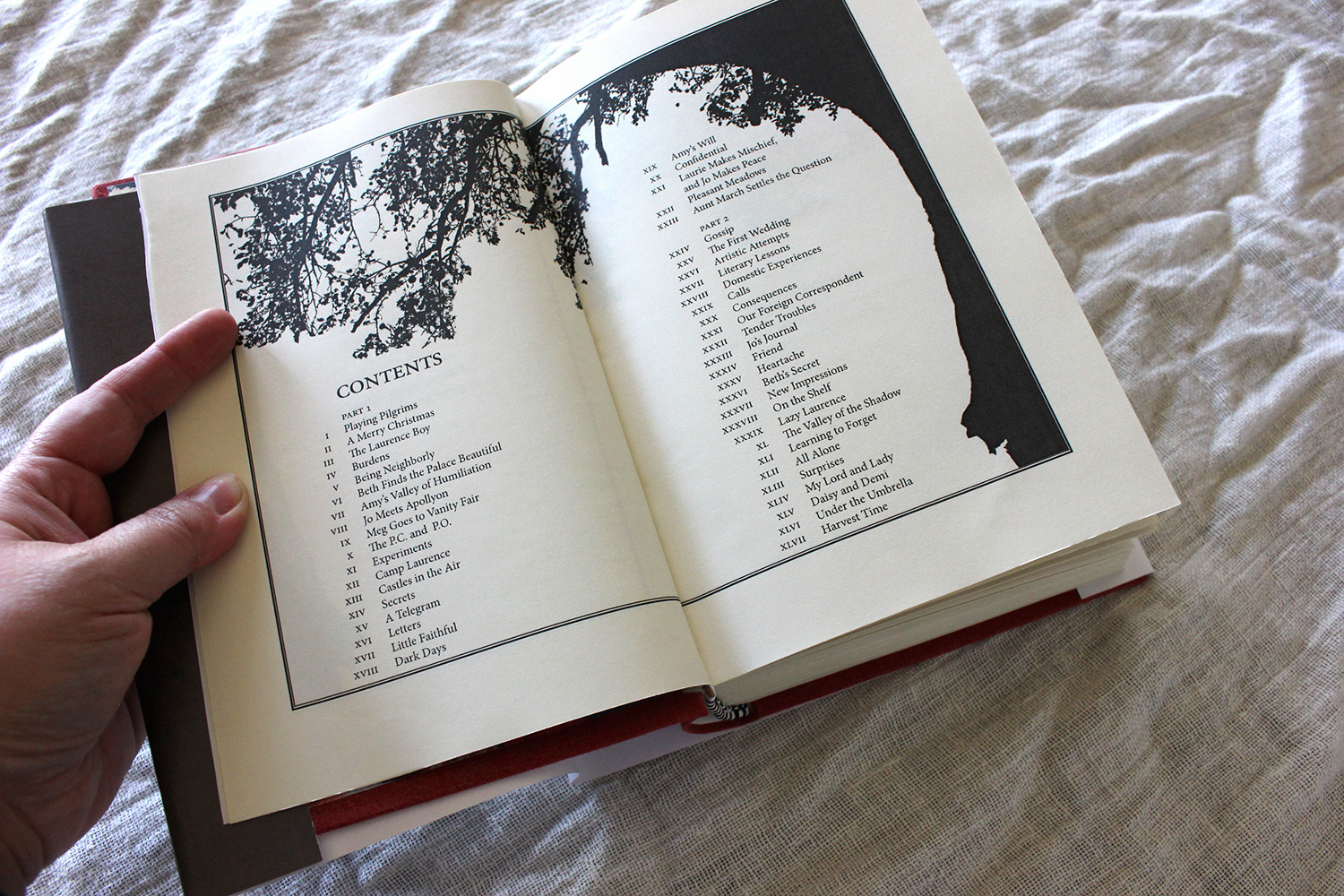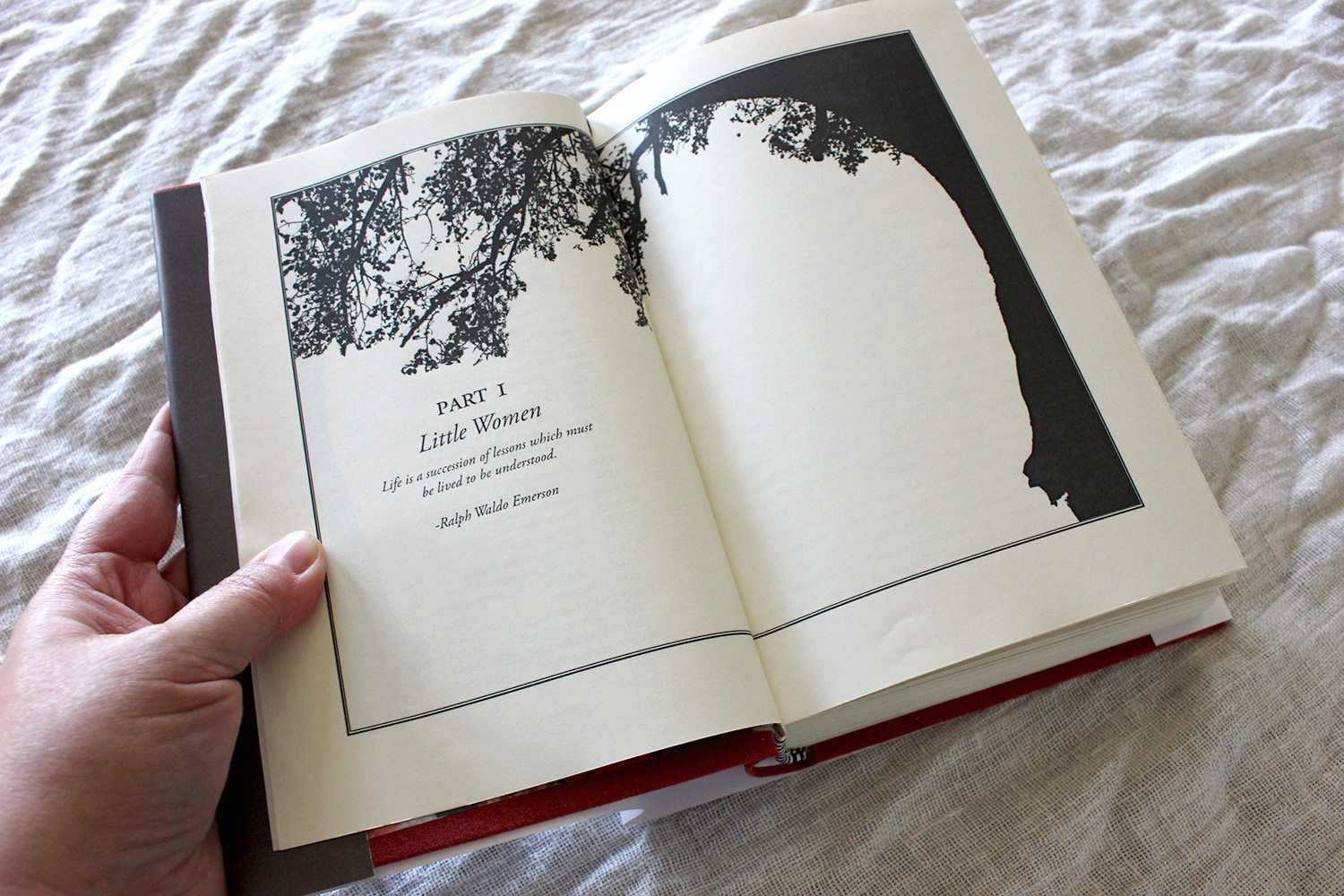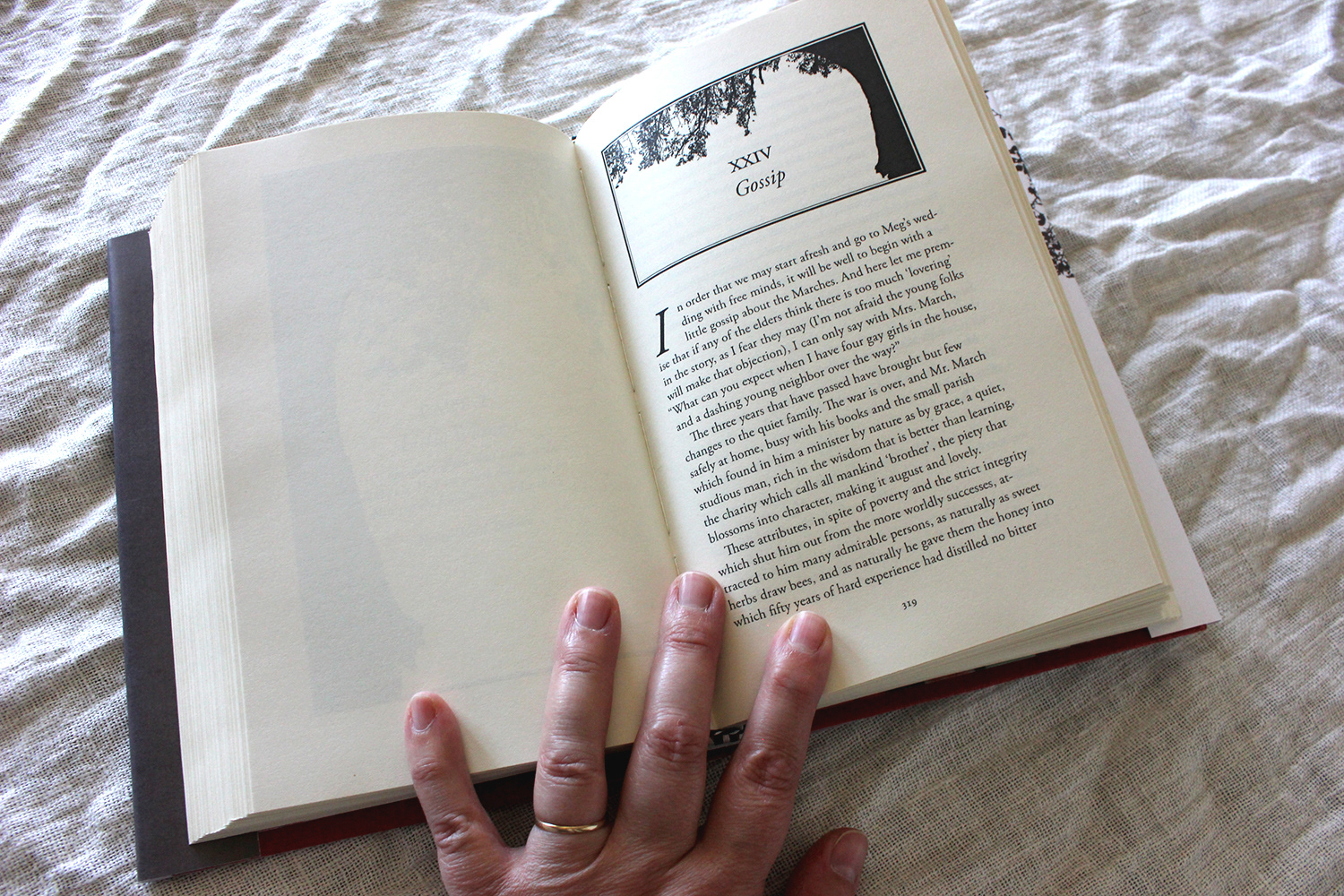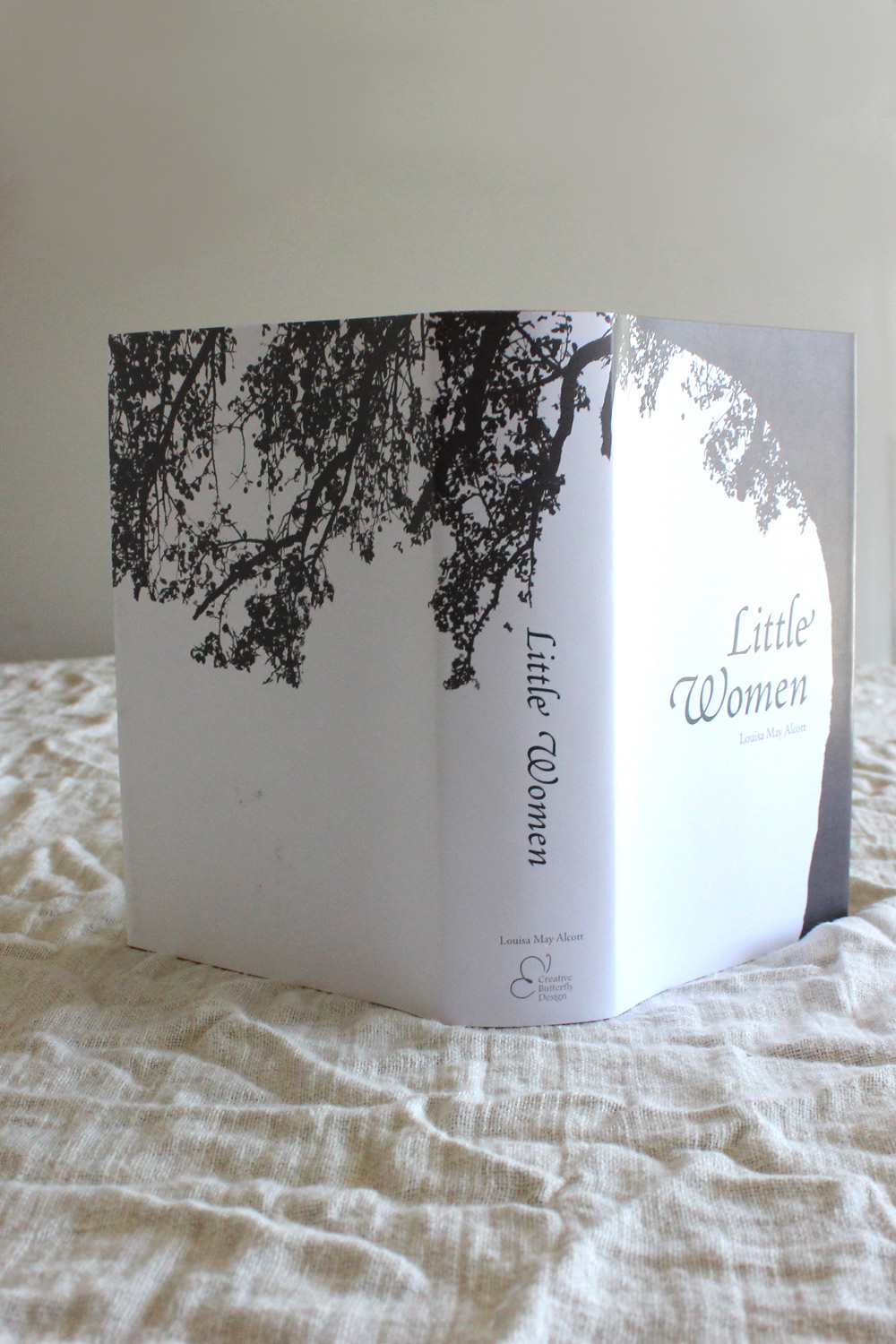 Fine binding commission piece.

This particular book pushed a few limits for me as a layout designer. I have become used to
adding the chapter titles in a more nondescript way, keeping the information to the point and in
the background, however I felt that the simplicity I was used to would not work for this piece.
I decided to create a visual that would connect the dust cover and carry the theme across
the entire piece. 
In addition I wanted to take the section markers (in respect to the original publication
Little Women is a two-part story and I decided to emphasize this) and add a deeper meaning
to the theme behind the story.  I added information on Transcendentalism in a definition and
used quotes from famous Transcendentalist authors of the time. 
-from colophon
Typeset in Adobe Jenson Pro,  'an old-style serif typeface drawn for Adobe Systems by its chief
type designer Robert Slimbach. Its Roman styles are based on a text face cut by Nicolas Jenson
in Venice around 1470, and its italics are based on those created by  Ludovico Vicentino degli
Arrighi fifty years later.' (wiki) Roman, small caps, and italic were used. 

-Transcendentalism-
Reliance on the self and
the search for spiritual truth.